Invited Speakers
---
Prof. Simone Ferrero
Department of Neurosciences, Rehabilitation, Ophthalmology, Genetics, University of Genova, Italy
---
Speech Title:
The diagnosis of bowel endometriosis
Abstract: The term "bowel endometriosis" indicates endometrial-like glands and stroma that infiltrate the bowel wall. Bowel endometriosis is estimated to be found in 8-12% of women with endometriosis and 5-37% of those with deep infiltrating endometriosis. Patients affected by bowel endometriosis usually complain of pain and intestinal symptoms; however, these symptoms are not specific, and imaging techniques are required for the diagnosis. Transvaginal ultrasound (TVS) is currently considered a fundamental noninvasive diagnostic method to evaluate the presence and extent of rectosigmoid endometriosis when presenting alone or in association with other localizations. Several ultrasonographic techniques (named "enhanced" or "modified" transvaginal ultrasonography) based on the distention of the vagina and/or rectosigmoid with saline solution and/or ultrasonographic gel have been proposed to improve the diagnosis of rectosigmoid endometriosis. In patients with previous equivocal TVS, magnetic resonance imaging (MRI) is recommended as a second-line technique in the preoperative workup of deep endometriosis. Multidetector computerized tomography enema (MDCT-e) is a computerized tomography technique relying on the distention of the colon using water. Several studies have shown its excellent accuracy for the detection of bowel endometriosis. In the last ten years, computed tomography colonoscopy has been frequently used to diagnose bowel endometriosis; it has good diagnostic performance. It has the advantage of precisely estimating the degree of stenosis of the intestinal lumen and the distance between the endometriotic nodule and the anal verge.


Keywords: endometriosis; bowel endometriosis; transvaginal ultrasonography; magnetic resonance imaging, virtual colonoscopy

---
Dr. Daniel C. Elton
Center for Clinical Data Science at Massachusetts General Hospital in Boston, USA
---
Speech Title:
Fully automated CT biomarkers using deep learning
Abstract: Today radiologists typically spend less than a half hour reading a CT scan. AI algorithms can run in the background and provide a more thorough reading of each scan. When most people think of applications of AI to medical imaging, they think of disease detection and diagnosis. However, AI has another important role, which is to extract quantitative biomarkers that provide useful information to patients about risk factors for disease and how those risk factors change over time. For instance, visceral fat is strongly associated with risk for cardiovascular disease and metabolic syndrome. However, manually segmenting visceral fat on one slice takes about an hour for a trained radiologist to do. So, crude metrics like BMI or the Framingham Risk Score are used instead. In this talk I will discuss algorithms I have worked on which measure bone mineral density, muscle bulk, visceral/subcutaneous fat ratio, aortic plaque burden, kidney stones, liver fat, and pancreas fat. I will also discuss recent work on cardiovascular risk and biological age / longevity prediction from routine chest and abdominal CT scans. Automatically derived CT biomarkers and body composition analysis can provide risk metrics to patients and encourage them to make lifestyle changes to prevent future disease. Deep learning can also be used to automate tedious measurement tasks in clinical studies that use CT-derived biomarkers.

Keywords: deep learning, artificial intelligence, machine learning, longevity, CT, radiology, biomarkers, cirrhosis, pancreas, liver, fat, plaque
---
Prof. Ram B Singh
MBBS, MD(Int.Medi-Cardiol), DTNH, Certified Nutrition Specialist(USA)
Halberg Hospital and Research Institute, India
---
Speech Title:
Utility and Necessity of Neuroimaging with Reference to Functional Magnetic Resonance Imaging(fMRI) in Neurocardiac Disorders
Abstract: Recently, more sensitive imaging methods for identification of alterations in brain function have been developed. Since, a varieties of imaging modalities are available, it is possible that multiple capabilities of the various kinds of radiation are used in our practice. The positron emission tomography (PET) and functional magnetic resonance imaging (fMRI) are the commonly used and most promising molecular imaging methods for the identification of alterations in brain functioning. In view of the difficulties noted during developing the specific contrast agents for MRI, methods for fMRI use was identified and therefore the success of fMRI is mainly because of the presence of an endogenous contrast agent in human body which has been found to have high sensitivity. Interestingly, fMRI can provide exceptional features which increase its performance; including utility and necessity.The blood of adults contains about 750g of hemoglobin that is rich in iron, which cannot be achieved in any endogenous agent that can act as contrast. The iron in deoxy- hemoglobin acts as a contrast agent in the fMRI technique. In presence of oxidation, hemoglobin may loose its contrast enhancing nature. In the deoxygenated hemoglobin, the deoxyhemoglobin/oxyhemoglobin ratio defines the intensity of signals because iron is paramagnetic due to its four unpaired electrons. It is similar to gadolinium in the common MRI contrast agents. The neural activity as well as spiking of neurons, can occur due to rise in the uptake of glutamate in astrocytes which may be under influence of blood oxygen level dependent effect. In the high performance of fMRI, many features contribute to clearance of physiopathology via physiological imaging of neurons as given in Table 1. There are several neuro-psychiatric dysfunctions and cardiovascular diseases (CVDs) in which brain imaging has been used to correlate and mental diseases with images of brain areas such as in schizophrenia, depression, anxiety disorders etc. The amygdalar activity which is known to transform stressful events into anxiety and fear extinction, have also been studied via fMRI which may be used as new targets for advances in therapy .
Table 1: Special features for better performance of fMRI.

1. Clinical convenience by which fMRI is used with the standard MRI
scanners and does not need any exogenous contrast agents.

2. The contrast agent in the body tissues has its own function that responds to stimuli.

3. fMRI do not need the use of radioactive probe but it can be easily repeated and thus commonly used in longitudinal studies.

4. Its easy to study the changes in the morphology of brain which may influence a certain region of brain, as well as to other brain region connectivity.

---
Prof. Khaled A. Nagaty
Vice-Dean for Community Service/Computer Science Specialization Coordinator/Director of University E-Learning
Faculty of Informatics & Computer Science, The British University in Egypt (BUE), Egypt
---
Speech Title:
Digital Passports: Biometric & Vaccine Information
Abstract: In the near future, digital passports may be required to travel between countries. A digital passport contains biometric information to verify the identity of its holder. After Covid-19 outbreak the digital passport will also contain a vaccine document which shows that a passenger has been vaccinated or tested for coronavirus. In this work, a unified frame work which provides higher security level to digital passports and vaccine document is proposed. This framework integrates face, iris, fingerprint images and vaccine document. It involves three layers of security: the first layer maps a biometric image to another biometric image which we called biostego image. Three mapping schemes are proposed: the first scheme maps single biometric image to single biostego image, the second scheme maps dual biometric images to single biostego image, the third scheme divides the biometric image into sections and maps each section to different biostego image. A mapping function maps the intensity value of each pixel in the biometric image to pixels with same intensity in the biostego image. A representative pixel is randomly selected from the set of pixels, its coordinates are recorded in the location map of the biometric image. In the second layer, the location map and vaccine document are both encoded using fingerprint fuzzy vaults. In the third layer, the encoded location map is hidden in the biostego image using steganography technique. Finally, the biostego image which contains the encoded location map and vaccine document are stored in the digital passport's memory. Keeping the mapping scheme secret and by using the fingerprints fuzzy vault to encrypt location map the proposed approach provides higher level of protection against fraud.

Keyword: Digital Passports, Vaccines, Covid-19, Biometrics
---
Prof. Manuel Scimeca
Department of Experimental Medicine, TOR, University of Rome Tor Vergata, Italy
---
Speech Title:
(99)mTC-sestamibi imaging: new experimental data and future perspectives
Abstract: (99)mTC-sestamibi imaging can represent a remarkable opportunity to detect both primary and metastatic lesions characterized by the presence of cancer cells with high amounts of mitochondria. In fact, the current data about the chemical-physical characteristics of sestamibi, as well as its pharmacokinetics, seem to indicate its tropism for the accumulation in the cell organelles with a negative membrane potential, such as mitochondria. In support of this, it is known that once in the cytoplasm, sestamibi may translocate into the mitochondria according to its cationic nature. The positive charge on sestamibi may drive this molecule into the mitochondria during cell metabolic activities that increase the negative plasma membrane potential. Despite this evidence, few studies have been performed about the possible effect of sestamibi uptake in breast cancer cells. The accumulation of sestamibi in the cell allows it to hypothesize the alteration of normal mitochondria functions and consequently of the cancer cell's homeostasis, mainly at the level of cell proliferation and cell death. Our data strengthened the known association between sestamibi uptake and Ki67 expression, thus confirming the capability of (99)mTC-sestamibi to identify cancer lesions characterized by high proliferation index. Surprisingly, we also demonstrated a significant association between the sestamibi uptake and the apoptosis in breast cancer. Specifically, both ex vivo and in vitro data showed an increase of sestamibi in breast cancer cells characterized by high caspase3 expression. In conclusion the capability of sestamibi to early detect of cancer lesions with the propensity to form bone metastasis and even to induce apoptosis of breast cancer cells can lay the scientific rationale for considering this molecule as a theragnostic agent.

Keywords: (99)mTC-sestamibi, molecular imaging, cancer, metastasis, theragnostic




---
Prof. Ana Carpio
Department of Applied Mathematics, Universidad Complutense de Madrid, Spain
---
Speech Title:
Full-waveform inversion algorithms with quantified uncertainty for medical shear elastography
Abstract: Elastography is a noninvasive medical imaging technique that aims to visualize the elastic properties of soft tissue. The underlying idea is that elastic behavior can distinguish healthy from unhealthy tissue in specific situations. For instance, cancerous tumors and scarred liver tissue will often be stiffer than the surrounding healthy tissue. Elastography based devices emit elastic waves that interact with the tissue under study and record the response received. Using the recorded data, adequate mathematical algorithms provide information on stiffness variations in the explored region. Such devices are already being used for the diagnosis of liver and prostate diseases. However, there is a need for improved methods and algorithms, allowing to resolve for tiny tumors or for little contrast regions with quantified uncertainty. Here, we propose a full wave form inversion scheme for localized inhomogeneities that proceeds as follows. First, we identify the most prominent anomalous regions in the tissue by visualizing topological fields associated to functionals comparing the true recorded data with the data that would be obtained varying the stiffness fields. Then, we improve this information by optimization strategies. Finally, we quantify uncertainty in the outcome resorting to a Bayesian inversion framework. We illustrate the method using data from prostate and liver studies.

Keywords: Medical elastography, optimization, topological sensitivity, uncertainty quantification, cancer

Acknowledgements: Research partially supported by Spanish FEDER/MICINN-AEI grants MTM2017-84446-C2-1-R and PID2020-112796RB-C21.
---
Dr. Narendra Londhe
Associate Professor & Head
Department of Electrical Engineering, National Institute of Technology Raipur, India
---
Speech Title:
A deep Residual U-Net convolutional neural network for automated lung segmentation in computed tomography images
---
Prof. Aisyah Elliyanti
Nuclear Medicine at Faculty of Medicine, Universitas Andalas (UNAND), Indonesia
---
Speech Title:
The Role of Bone Scintigraphy in Detection of thyroid tumor diseases : Case Series
Abstract: Thyroid tumors include adenomas, goiter, and inflammation of the thyroid (thyroiditis), which are the most critical risk factors for thyroid cancer. Adenomas have the most significant increase in risk particularly. The study's objective is to discuss bone metastases in patients diagnosed with adenomas thyroid during follow-ups which are detected by bone scintigraphy. Two patients were referred to the Nuclear Medicine division of Dr. M. Djamil Hospital in Padang-Indonesia for bone scintigraphy examination. Both patients had thyroid surgery histories. The histopathology results were adenomas. However, after the removal surgery, the patients did not have proper follow-ups. Both patients developed pelvic pain. Bone scintigraphy results showed increased uptake at pelvic bones, and computerized tomography (CT Scan) showed destruction. Conclusions: These cases highlight the necessity for adenoma thyroid patients with a risk factor for thyroid cancer to have a complete follow-up program with a sufficient length period. Bone scintigraphy can be used as a tool to detect bone metastases in thyroid tumor diseases.
Keywords: thyroid cancer; bone metastasis; bone scintigraphy; thyroglobulin

---
Dr. R. S. Hegadi
Dean - School of Computer Sciences
Associate Professor and Head - Department of Computer Science, Central University of Karnataka, India
---
Speech Title:
Segmentation and Analysis of CT bone images
Abstract: Computed Tomography (CT) images are a crucial resource for assessing the severity and prognosis of bone injuries caused by trauma or accident. Fracture detection in long bones is a very challenging task due to the limited resolution of the original CT images, the complexity of bone structures, and their possible fractures. Also, CT images are also susceptible to noise, partial volume effects, and intensity inhomogeneities. These make fracture detection more challenging and laborious. Sometimes accurate fractured part segmentation and labeling require the participation of experts. Due to these aspects of the orthopedic field focusing on developing automated computer-aided diagnosis (CAD) systems for bone fracture detection and analysis. We have developed a CAD system that not only precisely extracts and assigns the unique labels to each fractured piece by considering patient-specific bone anatomy but also effectively removes the unwanted artifacts (like flesh) surrounded by bone tissues. In addition to this, the system will provide several fracture features such as a number of bones and number of fractures pieces per bone to analyze the severity moreover to decide a more optimal recovery plan/process. In the proposed system, experiments are conducted on real patient-specific CT images and have shown 95% accuracy. Along with comparing the results with several states of the art segmentation methods, the results of the proposed system is compared with the clinical ground truth (i.e., annotated CT images) collected from experts. By confirming results of the proposed method effective solution for bone fractures detection and analysis.
---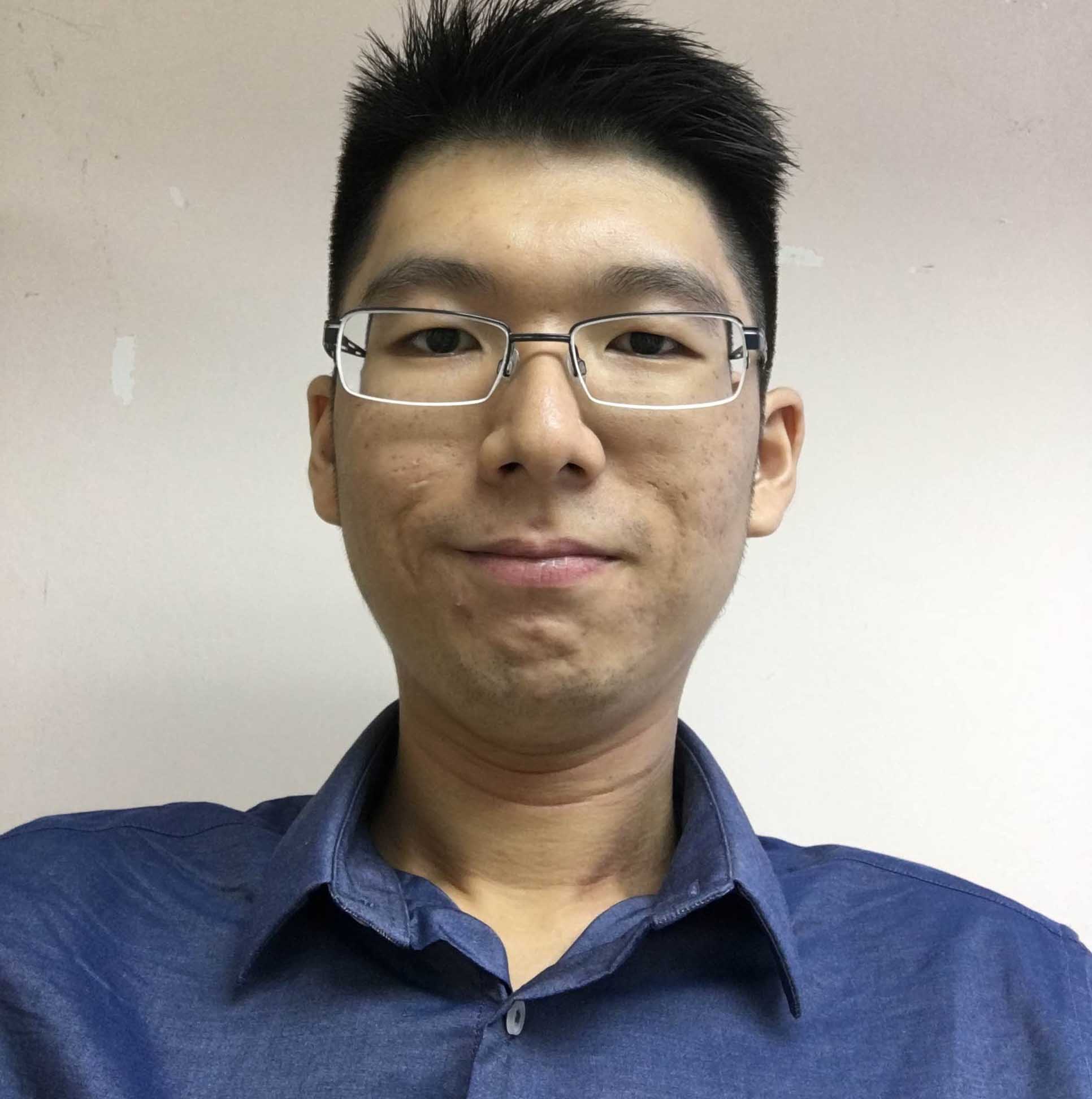 Dr. Hong-Seng Gan
Department of Data Science, Universiti Malaysia Kelantan, Malaysia
---
Speech Title:
Generative Adversarial Network for Medical Image Synthesis: A Case Study in Realistic Knee Image Generation
Abstract: The lack of annotated training data and limitation of traditional data augmentation have been long persistent issues faced by researchers in medical imaging field. As the capability of graphical processing unit (GPU) improves significantly, the computational power of our computers increases. Generative adversarial network (GAN) is a powerful technique which can generate realistic medical image via image synthesis for effective training data augmentation. This is vital for robust deep segmentation given that the model will require substantial amount of training data. Here, we propose the Generative Adversarial Network for Knee Image Augmentation. During the training, the proposed GAN model will generate high quality synthetic knee image up to 256 x 256 scale, which is sufficient to preserve the salient knee structural features. Our evaluation showed the proposed GAN model has attained high level of similarity to original knee image. The findings suggest GAN serves critical alternative to develop robust deep learning models for knee segmentation in the future.

Keywords: Medical Image Synthesis, Generative Adversarial Network, Knee Image, Data Augmentation

---