Welcome to MIST 2022!
The 2nd International Conference on Medical Imaging Science and Technology (MIST 2022) will be held during November 15-18, 2022 in hybrid mode, physically in Shenzhen, China & Online via MS Teams.
MIST 2022 aims to bring together leading academic scientists, researchers and scholars to exchange and share their experiences and research results on all aspects of Medical Imaging Science and Technology. The plenary session includes keynote speeches, invited speeches, oral presentations and poster presentations.
Shenzhen, also known as the "Roc City", is a coastal city in South China, neighboring Hong Kong and Macao. The core engine of the development of the Guangdong-Hong Kong-Macao Greater Bay Area, Shenzhen is a modern, international innovative metropolis full of charm, vitality, impetus and creativity. Due to the city being a leading global technology hub, Shenzhen has been dubbed by media China's Silicon Valley. The city's innovative and competitive-based culture has resulted in the city being home to numerous scientists and entrepreneurs. As an important international city, Shenzhen hosts numerous national and international events every year.
On behalf of the organizing committee, we sincerely invite you to join MIST 2022 and we look forward to meeting you all in Shenzhen, China!
Important Dates
Last Round Submission September 20, 2022
Organizers
Organizer
:
Co-organizer
: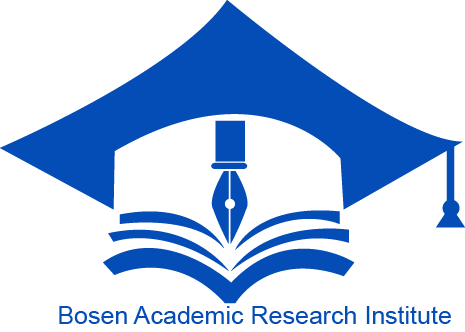 Publication Guidelines
Accepted full papers will be recommended to publish in the
Conference Proceedings indexed by EI Compendex, Scopus, Google Scholar, etc
.
Selected papers from MIST 2022 conference will be recommended to the following journals, including but not limited to:
Mathematical Biosciences and Engineering
JCR Impact factor: 2.194
ISSN (Online): 1551-0018
Special Issue:
Medical e-Diagnosis by Fusing Deep Learning and Big Data Analytics
Journal of Healthcare Engineering
JCR Impact Factor:3.822
ISSN(Online): 2040-2309
Journal of Computers
ISSN: 1991-1599
Indexed by: EI Compendex
MIST 2021 Best Awards | Congratulations!
Best Oral Presentations

Session 1: Dr. Raghu Raghavan, Therataxis LLC, USA
Presented Title: Image-Guided Drug Delivery with Acoustic Shepherding of Intraparenchymal Brain Infusions
Session 2: Dr. R. S. Hegadi, Central University of Karnataka, India
Presented Title: Segmentation and Analysis of CT Bone Images

Session 3: Asst. Prof. Liangjing Yang, Zhejiang University, China
Presented Title: Imaging and Computer Vision for Biomedical Robotics

Session 4: Dr. Sandra Timme, Hans Knöll Institute, Germany
Presented Title: Image-based modelling to estimate host-pathogen interaction parameters that overcome limitations of traditional phagocytosis measurements

Best Poster Presentations

Dr. Luis Boccalatte and Dr. Martina Musumeci, Hospital Italiano de Buenos Aires, Argentina
Presented Title: 18 F-choline PET/4D CT in Hyperparathyroidism: Correlation between Biochemical Data and Study Parameters
News
2022-01-10
| The 2nd International Conference on Medical Imaging Science and Technology (MIST 2022) will be held in Shenzhen, China on November 15-18, 2022. Welcome to join us!
2021-12-18
| Four Best Oral Presenters and one Best Poster Presenter were selected based on the research quality and presentation performance. They are awarded with a free registration to the MIST 2022.
2021-12-04
| We are happy to announce that MIST 2021 was successfully held Online via Microsoft Teams during December 1-3, 2021. We had a technical program that consisting of a welcome speech, 4 international keynote speeches, 44 invited and oral presentations as well as 8 poster presentations.
Related Conference
The 11th International Conference on Biomedical Engineering and Biotechnology (
ICBEB 2022
)
November 15-18, 2022, Shenzhen, China